Tuesday, 5 August 2014
This was one of those 'OMG, revision is destroying me, I need something distracting to cheer me up' sort of purchases. You may have seen my little haul photo on Instagram that I posted at the
time, well yeah I kind of went back of raided Sleek a little more.
I previously only owned two sleek items, their Mattes Dark palette and a blush trio. Here in the UK we can only really find Sleek at Superdrugs and I don't tend to shop there very often.
Sleek is a fun, colorful drugstore brand that offers high quality for high street prices.
So after some nosing about, I came away with this beautiful, ever so slightly alarming palette and some other goodies, shhh... This sort of product is not something I normally reach for, but I happened to be in the mood to experiment, it comes at a decent price and it was summer - why not!?
It is a particularly good time to purchase such a palette as bold bright colors have been filing down the run way all summer. Urban Decay came out with similar 'Electric Palette' around March I believe with its signature UD shimmer. This palette of course as the name suggests, is completely matte. Yay for mattes!
Packaging
The product comes in Sleeks signature matte black sleek compact plastic casing complete with its glossy logo. While it looks beautiful and very sophisticated to begin with, it does tend to get mucky with use, as mine clearly has done. Inside it has a handy large sized mirror.
It comes with a clear plastic sheet on the inside which gives you all the names on the colors, I can tell you it did not take me very long to lose that hence there are no photo of it, sorry!
It also comes with a double-ended sponge application, I still have mine, I am not quite sure why. These things do nothing for me, I much prefer my bristly brushes but at the price we are getting each of these palettes, I think it's fair. Besides, I am sure there are plenty of people who prefer sponge applicators, if that's you, then here's another point to Sleek!
Product
It comes with 12 pans of pressed pigment in eye-popping matte colors. One of the reasons this palette so awesome is that matte eye-shadows in general are very difficult to come by anyway, and such shades as is on offer here even more so.
Shade Swatches
And here are the shades themselves. Apologies for my desperately dry hands. This is the top row of shadows on the palette. As a side note, I have been loving two particular colors this summer, one of those is yellow particularly as an inner corner shade. Before you gag, let me tell you it is a fabulous, unique look that just works and is worth giving a try. I have been using Bamm for this , which is suitably vibrant and looks stunning. Pucker and Pout look very similar, what differentiates them is that Pout seems to have a fluorescent quality to it. And check out Chill, have you ever seen such a beautiful color??
Note: No primer or base
Crete and Floss on the second row have a little less pigmentation to the rest of the shades.
Say hello to a second favorite summer shade of mine, orange!! I love a color like Strike as a crease color to blend out my eye-shadows, it adds an unbelievable amount of warmth and creates a smoldering, fiery look - give it a shot and see for yourself.
Quality
A point to take note though, is that although these colors are intensely pigmented they don't last very long, I would highly recommend an eye primer or other base when using these to improve their longevity. Another matter is that the pigments are quite powdery, you tend to pick up a lot with a brush and there is a fair amount of fall out. Be to be careful with your application or else use a shadow-shield of some sort or even do your eye-makeup before you do your foundation so you can sweep away any fall out.
Conclusion
To me the points above are not such a big deal and are easily dealt with. I really do believe for the price this palette is absolutely worth it and I am still hyping over it. It is something to keep in your collection even if bright bold shades are not your thing. In fact it has been sitting out all summer with me and I just love to play and experiment with it and combining it with say my Naked Palette, it is so much fun. It has a wonderful range of colors that you will find yourself reaching for time to time when you are looking to add some oomph to your everyday look.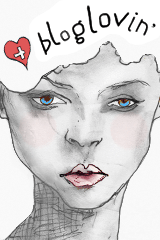 Archive
Labels
Most Popular
This pair have been wonder products for me. Whilst they are marketed for 'grey, white or platinum blonde' hair, but they fall un...

I suppose a good place to begin would be to define my current relationship with shoes in general. I am a self-proclaimed shoe-oholic, and sh...